Those mommy & me outfits you can buy are kind of cheesy, but accidental coordination in plaid & stripes with this little guy? Adorable mini me-ness, I say.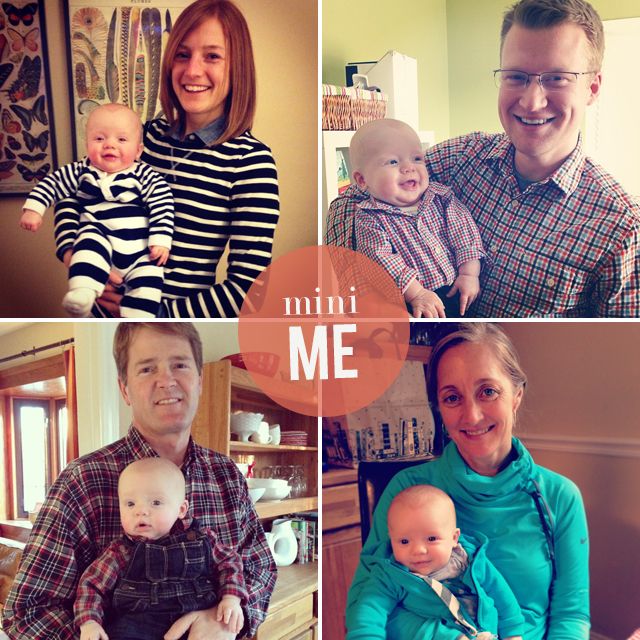 I do admit that the coordination with Peter was on purpose - I bought Henk's little button-down pretty much because Peter has a couple really similar to it and I thought they'd make such a cute pair (they do), so when Peter had this set out to wear yesterday I just had to dress the baby in his too.
The others really were unplanned twinsies though, of which my favorite is when my parents drove into town last weekend and I had dressed Hendrik in his cute plaid and overalls that my mom got him at Christmas because I thought she'd love to see it... and then my dad showed up in a matching plaid shirt of his own. (Methinks the lady purchased his too.)
So, friends, come visit in your overalls, and you can appear on the next installment of mini mi Monday!