Time for a Friday poll... Peter's work Christmas party is this weekend, and I need help deciding what to wear. It's not a super fancy affair - held on early Sunday evening in the club level overlooking the field at the ballpark, and everyone brings their families - but a girl wants to look festive and cute for a party, right? (Though let's face it, people will be much more interested in my baby... he's wearing
this
.) A few options: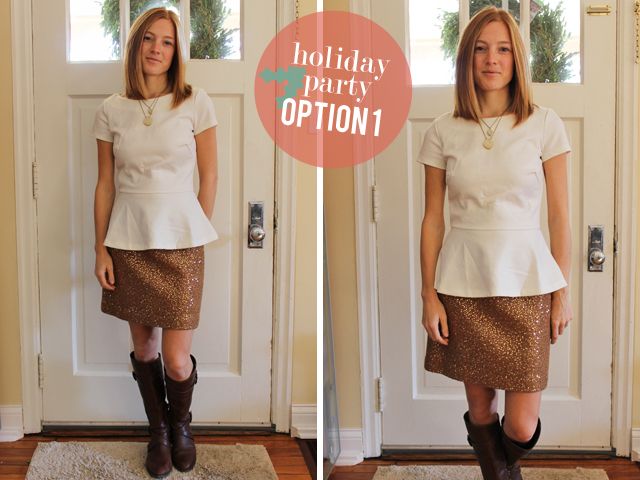 skirt & boots: Loft |
peplum top
: Banana Republic, gifted (thanks, mom!)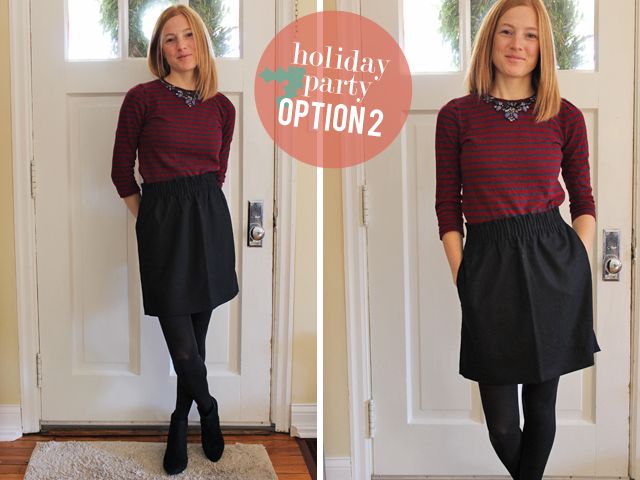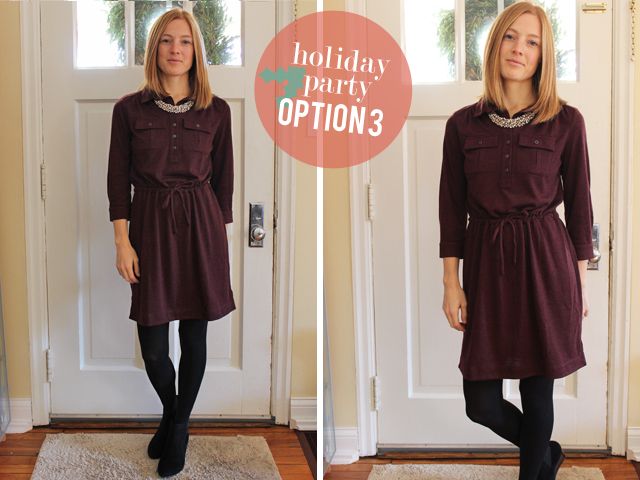 I love my sequin skirt from last holiday season, so when my mom spotted this peplum top we thought it would be a fun update to
last year's party outfit
. I love the top, but something seems not quite right - it's hard to see in the photos, but it has some gold shimmer to it, so maybe too much sparkle. Or maybe I need to try different shoe options.
Option 2 is cute and I think the right level of dressy, but holiday-ish enough? And I like the idea of option 3 as a dress practical for a new mom but can't decide if it's quite the right thing.
Actually an option 4 occurred to me after taking these photos - perhaps the peplum top with my favorite
ponte pants
, heels, and some festive red lips...
So what do you think - which one (or none) of the above?