I think it's a sign of a good weekend when it can be summed up in occasions for wearing a sequin skirt... Here's how and for what I got my festive on this weekend:
Friday night I hosted book club; we enjoyed chatting about
Is Everyone Hanging Out Without Me?
(we like a light read right before the holidays) and eating cookies and peanut butter balls and yummy cheese. With a turtleneck sweater and tights, sequins were just the thing for a night in with the book club ladies.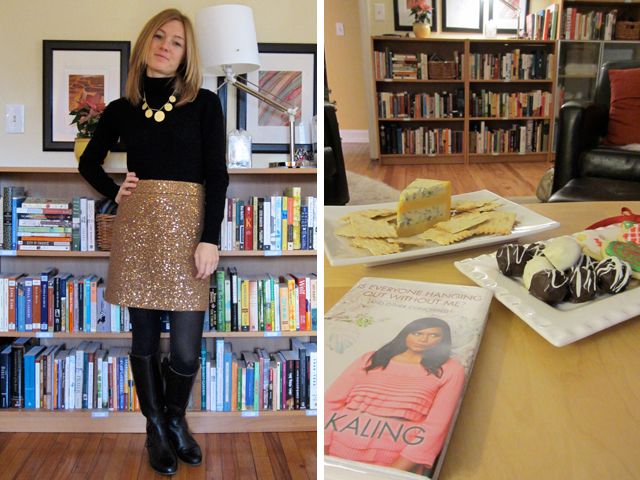 Sunday was Peter's work Christmas party, which is held at the Reds stadium every year. It's always fun to see the fancy private area overlooking the field, hang out with the other residents and their families (I almost stole a couple of their adorable babies), and eat ice cream sundaes out of mini Reds hat bowls. Since it's an early evening, family-friendly event, it's not super dressy, but a nice skirt is appropriate, and it's always nice to look festive for a party, which is what prompted me to buy this skirt in the first place. I love the sparkle mixed with some winter white, with red nails and shoes for good festive measure. (And it was warm enough to go tights-less!)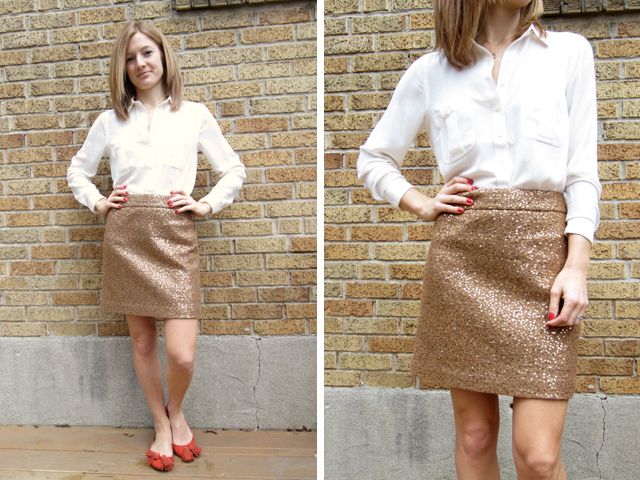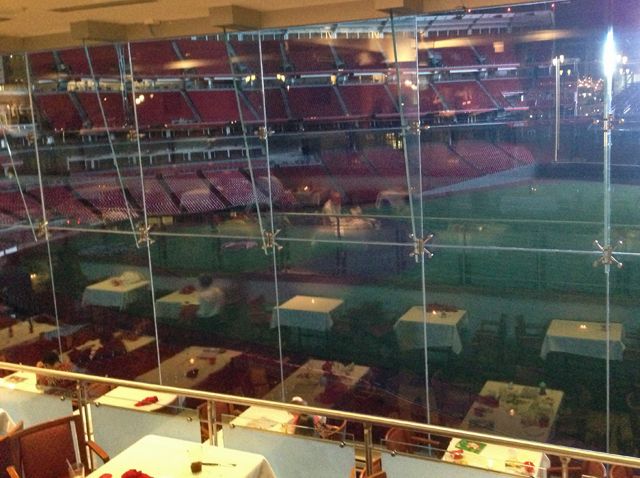 And why end the weekend there - tonight I've got a pub dinner and trivia night, so I think I'll bring out the sparkle again, dressed down with chambray and ankle boots. I took this version for a spin for running some errands and getting a manicure while Peter was working over the weekend, and I felt SNAZZY.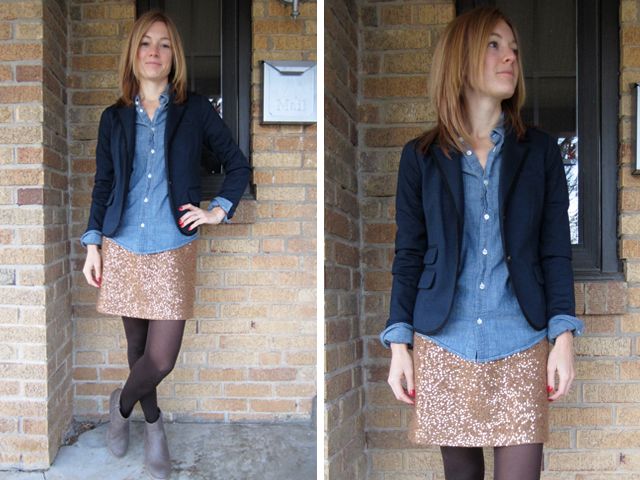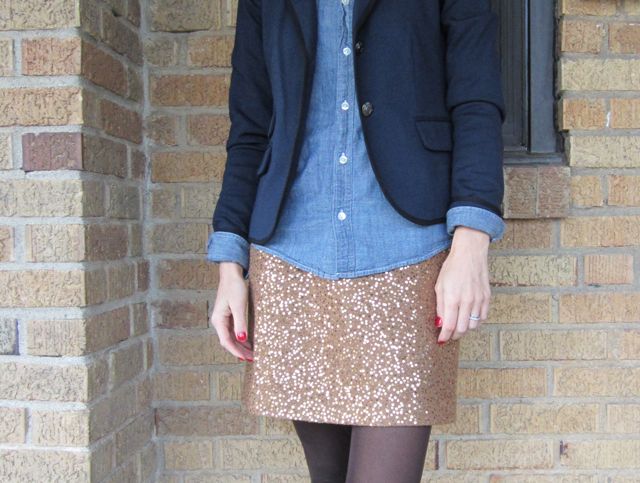 What festive things did you do/wear this weekend?
Linking with Perpetual Student's Wife's holiday looks gathering and Pleated Poppy's What I Wore Wednesday; also Still Being Molly for YOLO Monday, because if there's an item in my wardrobe that says "you only live once," it's this gold sequin skirt...