After I turned 28 in June I
made a list
of 30 things to do before I turn 30, thinking that the years pass quickly, and I want to be intentional about actually getting to the things I always
thought
I would get around to someday.
We all know intentions and resolutions have a way of going by the wayside, which is exactly why I made the list in the first place, so I don't just keep letting time pass by, getting wrapped up in daily life, and forgetting about some of these good intentions. When I made the list, I had 23 months for the 30 items, and in the 6 months since, I did about 5 of them. I think New Year's resolution time is a reminder that it's time to get back on track!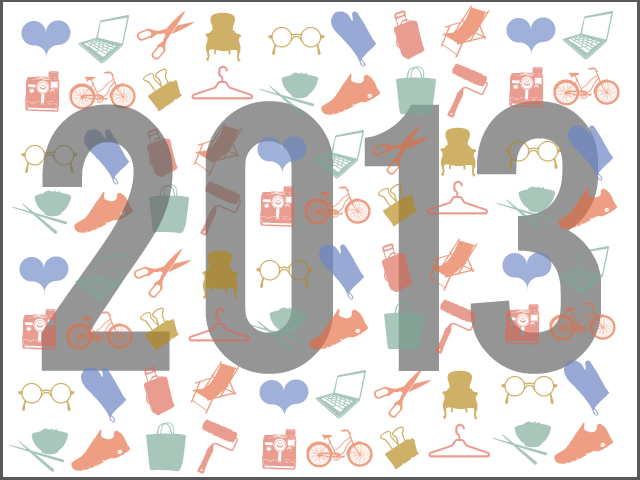 So instead of making any New Year's resolutions for 2013, I'm turning to my
30 before 30 list
and picking a few that I'm going to make sure to work on in the next 6 months:
2. Learn to make (yummy) fish tacos
: this might be better in the summer for fresher ingredients, but in the meantime I can start testing out different recipes and working on my fear of cooking fish...
5. Learn a new piano piece well
: winter seems like a good time to work on this while I'm spending plenty of time indoors anyway.
15. Eat at another Cincinnati top 10 restaurant
: I think our upcoming anniversary is the perfect occasion to try out one of the fancy restaurants on the list.
17. Install graduate-level navigation
: in March it will be a year since I revamped the blog look, so that seems like the perfect time to make a few tweaks, including figuring out how to install fancier navigation for the menu.
24. Save up for a couple of investment pieces
: I already saved most of December's clothes budget plus some Christmas money for this - originally I had been thinking of a quality blazer when I came up with this item, or maybe some boots, but a grown-up handbag or good quality gold flats (since I've worn though a couple of cheap pairs) are also investment piece contenders.
25. Donate blood for the first time
: I think it's a good thing to do, so it's time to just get over any needled nervousness and just do it!
27. Clean out the basement
: our basement has needed some purging, reorganizing, and scrubbing for a while, but then things really exploded after I dumped all kinds of things down there while the kitchen was torn up.
What things that you've been meaning to get around to are you going to make sure to do in 2013?