I'm still catching up (and feeling way behind) on everything post-Christmas, both around the house and with work. And Peter ended up having to work all weekend unexpectedly, after some unfortunate changes that have us both feeling a little "I hate residency" sentiment at the moment.
So not the most exciting weekend around here, but I did get a few good things crossed off the to do list. And I have a puppy photo dump from my stay in Michigan, so that makes things better. Meet Scout and Lulu, my parents' new beagle puppies!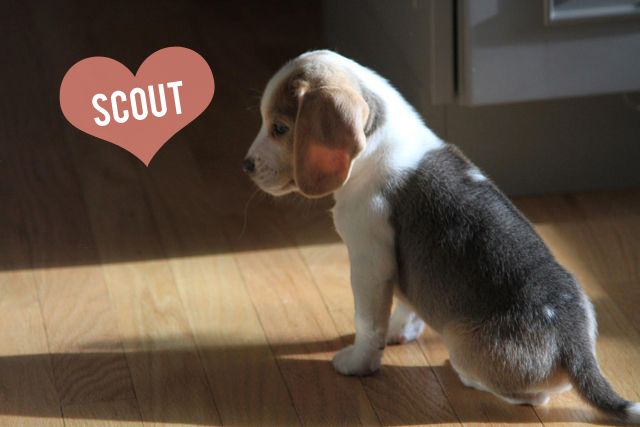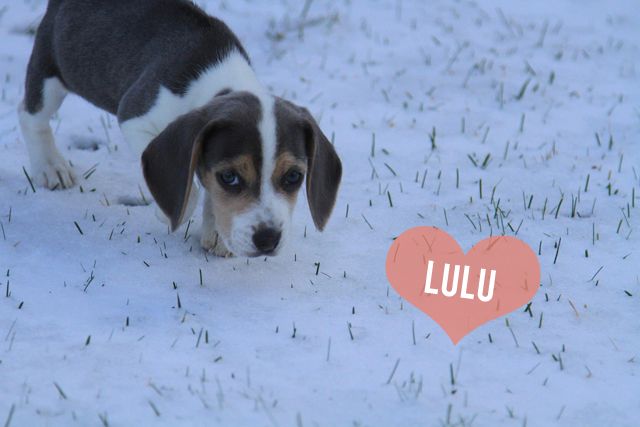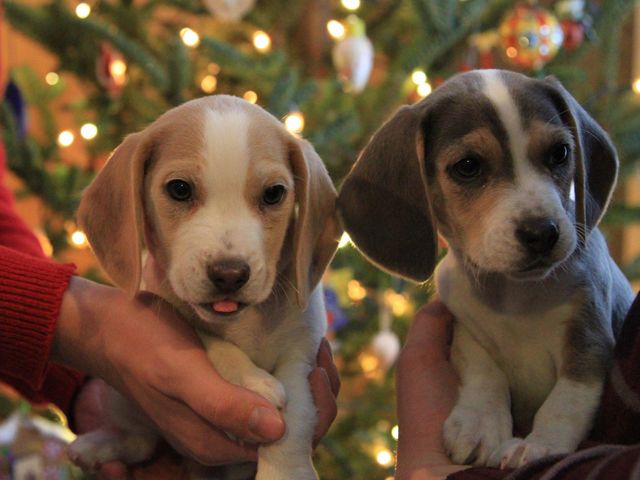 Those first few photos are from my mom; the rest are just my iPhone snaps - it's impossible to not take a million pictures, they're so cute and funny. And so mini! It's kind of hysterical to see them play with toys as big as them or sit and watch people at work in the kitchen. And it's even better to sit on the floor and have one or two hop onto your lap for a snuggle or a nap - spent lots of time with sleeping puppies on my lap.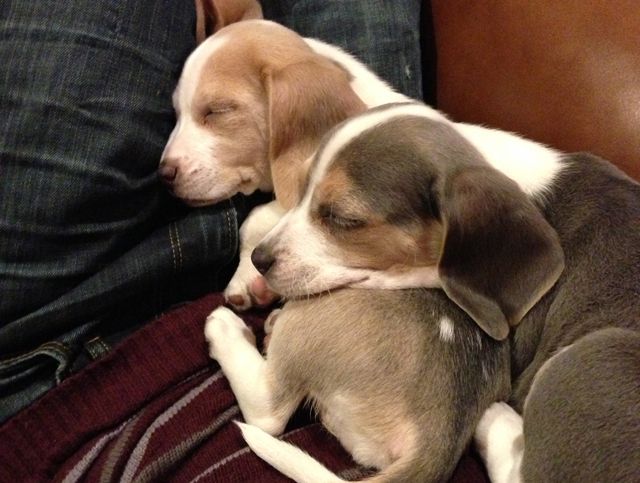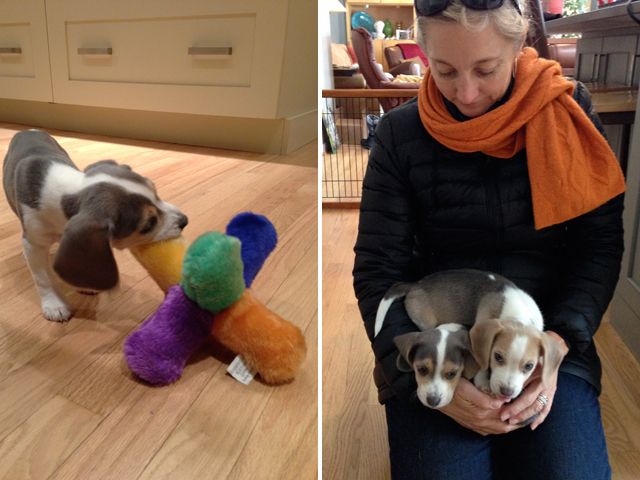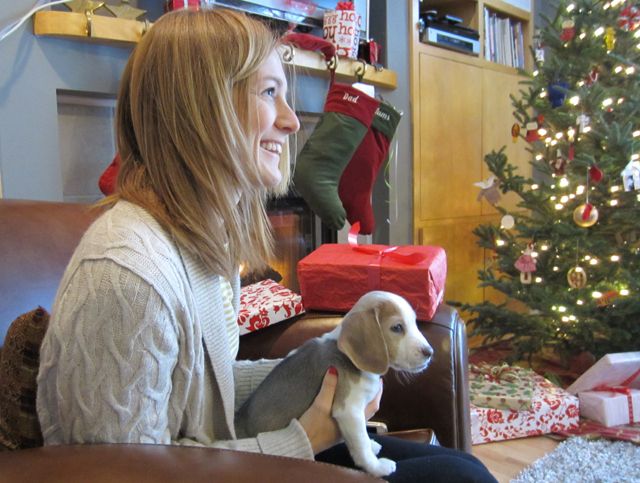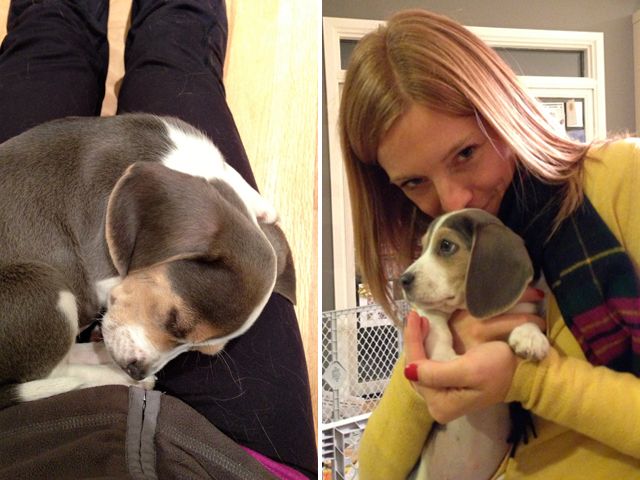 Ginger loved the puppies too. It took a few days before we really dared let them all be loose together, since Ginger weighs about thirteen times as much as them, but we let them all together on the last day and they had so much fun playing tug of war and chasing each other around the living room. The puppies might have gotten flung across the room a bit playing tug as Ginger's jaw is far stronger, but they bounced right back for more.