In the winter months I sometimes find it hard to make myself get nicely dressed, because what's the point? All anyone's going to see is your coat anyway. Which means that having outerwear that can work as your whole outfit is a must. As is having more than one coat option, because a girl gets really sick of wearing the same outfit every day. So here are a few variations of the outerwear outfits I've been wearing lately:
I think a mid-length wool coat is a must for pulled-together winter outfits. I got a crazy good deal on this cute colorblocked coat last fall, and it looks good with jeans as well as dressier outfits underneath. Plus, the pattern packs a nice punch - the outfit underneath is pretty good, but with the coat added in, it's a whole package.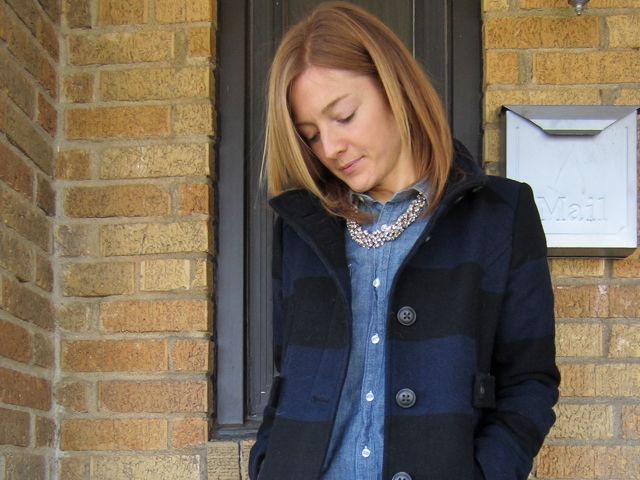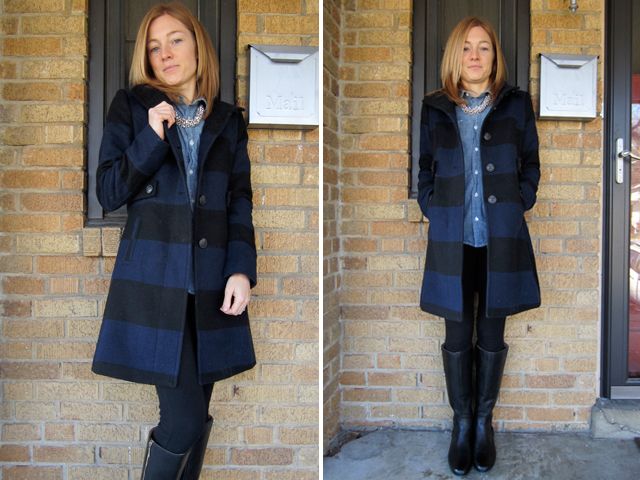 For milder days that allow for flats - albeit with slightly chilly toes, I'll admit - and a lighter weight jacket, this one is perfect for running errands or going out for lunch. I like that this coat has the insulating warmth of down but is dressier for going about town with the quilting, pockets, and belt; again, it completes the whole look, rather than being just something worn over top.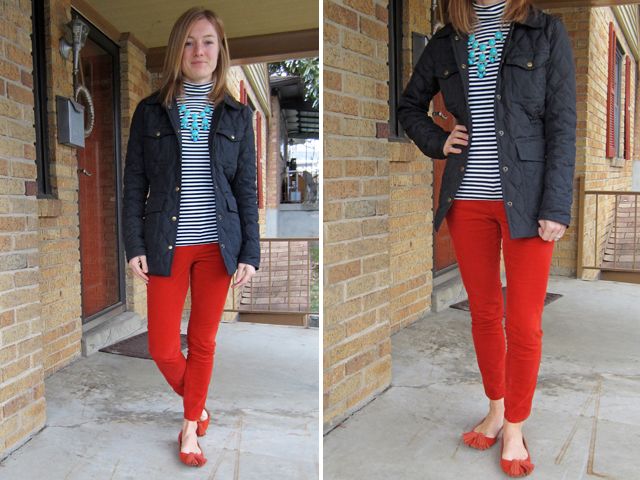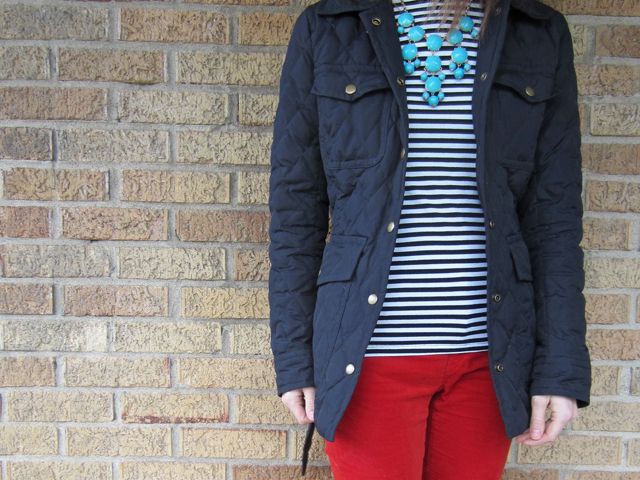 And since a girl must be prepared for the coldest and snowiest days, here's my warmest down coat and winter boots (though this is cuter than the ensemble usually looks, since usually I pair it with yoga pants and ski mittens for dog walking). Not really an outfit completer like the others, but this coat does sometimes become my indoor outfit for hours at a time, oops.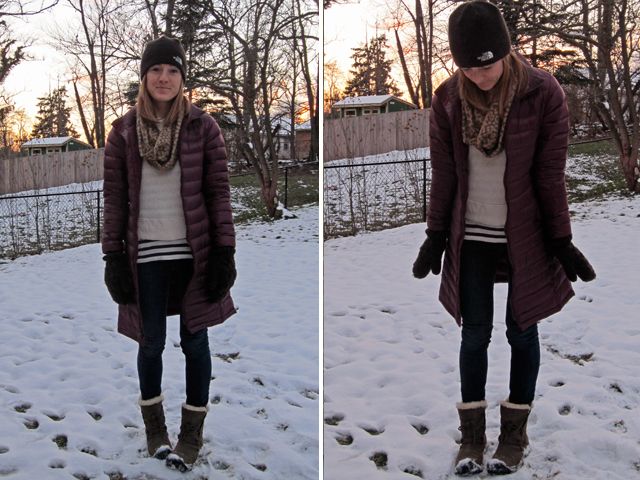 coat, hat, mittens: North Face | boots: Keen | jeans, tee, sweater: Loft | scarf: Target
A theme across all of these, whether inner or outerwear, is stripes - and
Marionberry Style's
trend of the month linkup is featuring stripes as THE trend of 2013 right now, handy because my closet is (clearly) full of them. Go
check out
some other ways to wear some stripey goodness!
(Also: thank you, Cincinnati weather for being mild this week, completely melting that little bit of snow we got a couple of weeks ago, and allowing several days of outfits like #2.)