Sometimes for work I travel to exciting places like Milan or London or Istanbul - and also once a year I travel to Newark, New Jersey, for a two-day meeting. While it can be quite productive to actually talk in person once a year with all these people I spend the rest of the year emailing, and the journal's editor-in-chief always takes us in to New York City for a nice dinner, any work travel perks for this trip can't quite cancel out the taking up more than half of my weekend part or win over my homebody weekend comforts. Especially on weekends that Peter has entirely off.
Some snippets from the away vs. home parts of the weekend: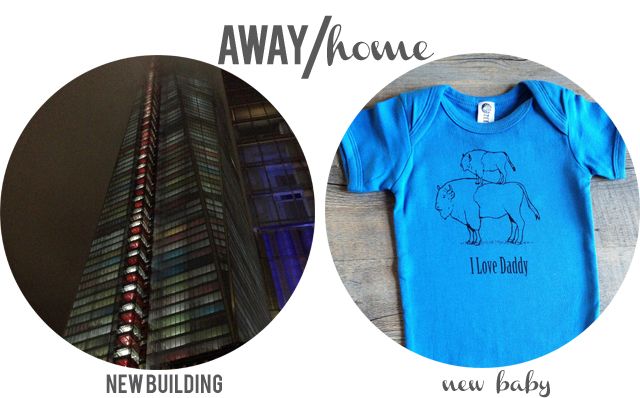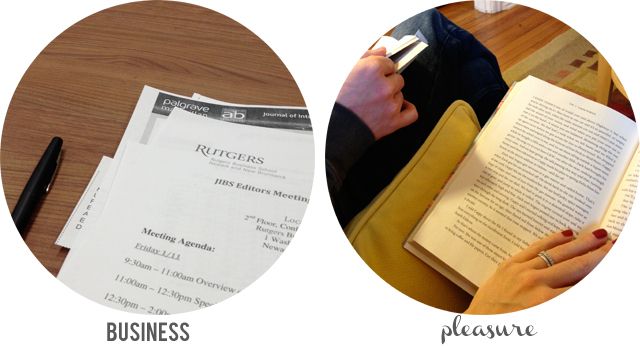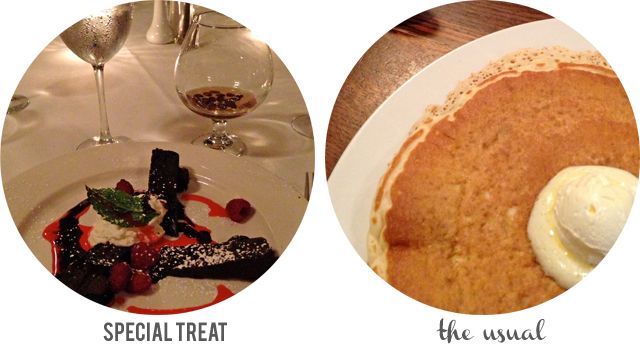 new building/new baby
: pretty much the only part of the city we see every year on the short walk from the subway to the restaurant is the World Trade Center site; it was cool to see the new building complete and lit up this time. But not much beats holding a new baby - we got to deliver
this gift
on Sunday evening and spend an hour holding sweet one-week-old Henry.
business/pleasure
: meeting agendas in a conference room were the reading materials for my Friday and Saturday morning, not quite as nice as cozying up with Peter on the couch to finish my book on Sunday. At least the travel gave me some enforced reading time; if I were at home I would have been working on my to do list, but hours of sitting in the airport and on airplanes bought me enough time to finish
Shine Shine Shine
and get most of the way through
The Round House
.
special treat/the usual
: our Italian dinner in New York was quite delicious, particularly my chocolate cake and complimentary grappa to finish off the meal, but my usual order at our usual breakfast place for a little Sunday morning date with my hunny? Pretty darn good too.